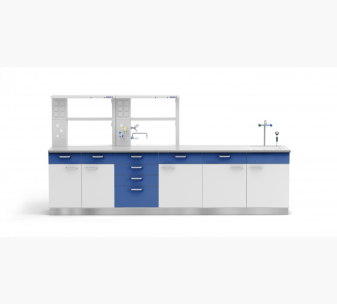 Laboratory tables Merci are produced in a wide scale of dimensional, coloured and shaped variants. The wide range of Merci products will surely meet your individual requirements.
Thanks to the wide colour range available you can emphasize the individuality of your laboratory and create exceptional laboratory interiors. Based on knowledge of the involved working methods you can choose the worktop of adequate chemical and mechanical resistance.
All Merci laboratory tables, safety cabinets, and laboratory worktops certified according to EN13150, EN14727, and EN14749, accordingly.
More information: