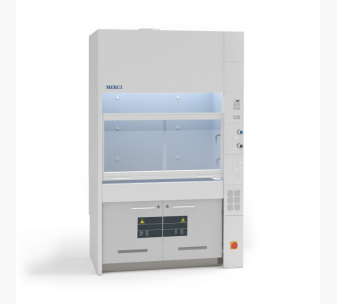 Fume hoods for laboratories, health institutions, pharmaceutical companies, and controlled environment rooms. All products comply with the requirements of modern working conditions.
The corpus of Merci fume hoods is made of stainless steel sheets, coated with chemically resistant epoxy powder enamel. These materials ensure Merci laboratory furniture's durability and longevity.
Merci fume hoods are equipped with external and internal electricity, gas and water supply connectors. All fume hoods can be completed in various dimensions, worktops, and lower cupboards, according to your specific needs.
These fume hoods are certified according to EN 14175, CE 2006/95/ES and 2004/108/ES.
More information: 
www.mercilab.com